GOURI polycaprolactone injectable skin rejuvenation and facial lifting implant. A natural and sustainable skin rejuvenation solution.
The new and promising skin rejuvenation and facial lifting technology GOURI is already with US — the ERA ESTHETIC clinic.
Why choose the GOURI skin rejuvenation and face lifting procedure?
It is a unique technology of a biodegradable active polymer that stimulates the formation of natural collagen in the skin, allowing the skin's natural collagen to regenerate and restore the rate of its synthesis. It is also known as liquid implant sutures. GOURI's mission is skin rejuvenation and facial lifting.
Benefits of GOURI skin rejuvenation and facial lifting:
self-distributes throughout the face;
significantly fewer injection points;
no additional shaping steps are required;
after the injection, a gentle massage is enough;
compared to hyaluronic injections, the cosmetic effect of this procedure is longer lasting.
GOURI skin rejuvenation and facial lifting indications:
This procedure is designed to restore facial tissue and volume by medium to deep injection of GOURI into the skin to correct deep facial wrinkles and folds.
GOURI's main facial rejuvenation and skin lifting properties:
premium collagen stimulator;
fully dissolved polycaprolactone.
How is this facial rejuvenation and skin lifting procedure performed?
GOURI is injected into the facial skin — 10 injection points in total — and gently massaged in. The effect is achieved across the entire face. This unique technology stimulates fibroblasts (connective tissue cells that produce collagen), which help generate collagen production naturally. This is an essential condition for improving skin quality and texture.
A huge advantage of the GOURI facial rejuvenation and skin lifting procedure is that the effect is visible after the first treatment! However, based on clinical studies, specialist doctors recommend a full course of treatments — 3 treatments every 4 weeks — to achieve maximum results. If the patient's skin is particularly problematic, i.e., deep wrinkles, or loss of elasticity, then it is recommended to repeat this GOURI Facial Rejuvenation and Skin Lifting Technology-based skin rejuvenation treatment 1–2 treatments 3–6 months apart. The innovative skin care plan is individually discussed with a medical specialist before the procedure.
A result that delights!
The GOURI skin rejuvenation and facial lifting treatment restores the skin's natural elasticity, refines the contour of the face, and gives it a new chance to glow again! Thanks to the innovation of this technology, the skin ageing process can be slowed down. It is important to note that it is a natural and sustainable skincare solution.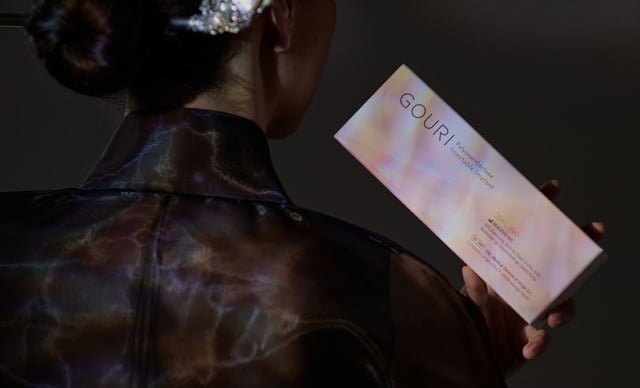 FAQ
What is the main advantage of the GOURI skin rejuvenation and facial lifting procedure?
GOURI rejuvenates the skin by stimulating collagenesis of the entire face. Naturally distributed all over the face, GOURI generates collagen production that has been reduced due to the ageing process.
When will the first results be visible?
It depends on the patient's skin condition. After the injection, some time is needed to re-stimulate the collagen production process. Usually, the first visible results can be seen within 1–2 weeks.
How long does the skin rejuvenation and facial lifting effect of GOURI last?
The skin rejuvenation and skin lifting effects of GOURI are visible for 6 to 12 months (usually the time it takes for the polycaprolactone to break down). This is individual for each patient.
What is the recommended treatment interval?
Based on the results of a clinical study, we recommend 3 treatments every 4 weeks. For a more pronounced effect or in case of pronounced signs of skin ageing, an additional 1–2 treatments can be performed at intervals of 3–6 months to maintain collagen levels.
Can I remove (dissolve) the GOURI product after an injection?
GOURI is a polycaprolactone-based liquid injectable injected into the skin. It has a high molecular weight and cannot easily dissolve. However, it should be noted that this material does not cause an instantaneous change in volume and therefore there is no purpose in dissolving it. It does not cause any harm to the body.
Can the GOURI skin rejuvenation and facial lifting procedure be combined with other treatments, i.e., botulinum or hyaluronic injections, etc.?
A break of 1 month is recommended before and after the GOURI skin rejuvenation and facial lifting treatment. However, one of the strengths of GOURI skin rejuvenation technology is its compatibility with other products. However, when it comes to hyaluronic acid-based injections and related substances, a 1-month break is strictly recommended.
Does GOURI Skin Rejuvenation and Facial Lifting product have quality certificates?
GOURI has been awarded the CE marking certificate and all production facilities have been awarded ISO 13485 certification.
What is CESABP technology?
It is a completely liquid (no microparticles) technology for active and biodegradable polymers. It is a patented DEXLEVO technology that allows you to restore the natural collagen production process and renew your skin.
Additional information about the technology
Manufacturer: Dexlevo INC. (South Korea)
Safety guarantee: approved by the American Food and Drug Administration (FDA)
GOURI's patented CESABP technology (Collagenesis-Enabled Solubilised Active and Biodegradable Polymer Technology)
____________________
Source: https://gorgeousgouri.com/why_gouri